Utah Bankruptcy Lawyers
"Finanical hardship is one of the leading causes of stress related illnesses in the nation. I understand how ."
-S. Yossof Sharifi
Founding Partner, Sharifi & Baron PLLC
Our Firm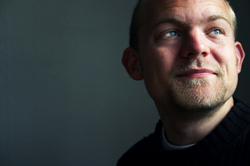 The attorneys at Sharifi & Baron have the experience and dedication to fight hard for their clients accused of a crime. People accused of crimes often feel alone and frightened.
Unfortunately, many attorneys will take your money and not fight for you. They will help you plead guilty to cases you may be able to win, not return phone calls, and leave you in the dark.
We feel this type of representation is a tragedy. Many clients come to criminal defense lawyers on the worst days of their life, and to have their attorneys take advantage of them is despicable. Don't let that happen to you. As former prosecutors, we know how to fight hard and win for you.
Recent Criminal Defense Victories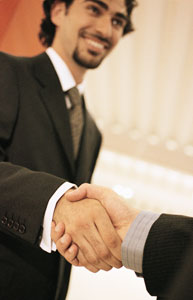 Our client was charged with several serious drug crimes. The prosecution felt they had an airtight case, but we disagreed. Through nearly a year of investigation, we discovered a flaw in the laboratory procedure used to process our client's DNA. Her case was then dismissed.
Our client was charged with a sex offense involving an underage victim. Through rigorous negotiation with the prosecution lasting months, our firm was able to secure a dismissal of the case in exchange for completion of therapy.
Our client was charged with serious offenses of a sexual nature and was facing a mandatory prison term of 25 years to life. Our firm engaged in months of negotiation with the prosecution but they refused to budge and demanded that he serve his 25 years. We held a preliminary hearing in which we cross examined the alleged victim in this case for over six hours. By the end, our firm had exposed the inconsistencies in her story and it was clear to the prosecution that their case was far weaker than they believed. A deal was worked out where the charges were drastically reduced, our client served no additional jail time, and was simply placed on court probation.
Our client was facing felony charges for the distribution of methamphetamine. They had a history of drug use and the prosecution was hesitant to offer any type of deal. We engaged in aggressive negotiation and fought for months on our client's behalf, forcing the prosecution to work harder on the case than they wished to. Eventually, a deal was struck where the entire case against our client was dismissed in exchange for a fine and drug counseling.
Our client was facing several counts of assault and domestic violence in the presence of a child. The District Attorney's Office was going forward without the victim, our client's wife, and was making a technical argument that prior inconsistent statements of our client's should be admitted. We did not believe the the DA's Office understood the full meaning of this complex area of hearsay law and requested a hearing with the judge in which to argue against their position. The judge agreed with us that the statements were inadmissible, and the entire case against our client was dismissed.
Our client was charged with a first degree felony drug distribution charge, carrying a penalty of life in prison. Through a deep investigation in which it was discovered that a confidential informant had made recordings of dealings with our client without her knowledge, we learned the basis of the government's case. Our investigation also turned up that the informant was a drug addict that was informing on his friends in exchange for money from the police department. Discovering the weakness of the government's main witness, something they did not wish to give us, we were able to negotiate a dismissal of our client's case in exchange for a fine and drug classes.
Our client was charged with several serious criminal counts relating to domestic violence. The prosecution believed the police officers and the alleged "victim" and did not wish to give her a break. We began a three month investigation into the case in which we were able to secure evidence that the police had overlooked. When presented with the evidence in court, the prosecutor agreed to dismiss the case entirely against our client.
Experienced
Former employment for our team includes the Salt Lake City Prosecutor's Office, the Utah Attorney General's Office, the American Civil Liberties Union, and the Utah Legal Aid Society, giving us the courtroom experience to fight for our clients and attain favorable outcomes.
Ask any prospective attorney how many trials they have handled before hiring them. Many will answer that they have only handled a handful or none at all. Our attorneys have handled hundreds of jury and bench trials and won acquittals on sex cases, violent crimes, drug/alcohol cases, and even traffic cases. We are not afraid to go the extra mile for our clients.
Our firm has experience in all forms of criminal charges including:
Homicide
Assault/Battery
Expungement
White Collar Crime
Fraud
Forgery
Identity Theft
Gun Charges
Probation/Parole Violations
Burglary
Robbery
Federal Crimes
Payment Plans, Flat Fees, and Free Consultations
We offer flexible payment options and reasonable rates designed to fit your unique situation.
Don't Wait, Contact Us Today
Call us today at (801) 656-1901 for a free consultation on your case. If attempting to reach us after hours or on weekends, please fill out the form above and an attorney will contact you within 24 hours.
We serve all counties and cities in the state of Utah.